Last week, I decided to end the development of Seashine after a long discussion with my wife where we both agreed Seashine had done us far more harm than good.
We both felt relieved.
The following days, I felt empty. I thought I just needed time to process. But it was not that. Something was wrong.
Waking up with the idea of not being able to create new lifeforms made me very sad.
Was Seashine really the source of the long-lasting psychological distress, the exhaustion and the countless burnouts?
I love creating games. How come Seashine keeps destroying me?
So many things I love
I'm a PC gamer. The games I love and have played the most are strategy games like Civilization and simulators as different as Kerbal Space Program and Arma.
The game genre of Seashine is not my cup of tea but working on the game is like playing a complex tower defense and I love the tower defense mechanic.
In Seashine, from my developer point of view, the opponent is the player and I must place obstacles, traps and puzzles to stop him/her. The player is the jellyfish and I am the abyss. Being the abyss is a complex but very entertaining role.
I also really enjoy working on deep sea biology and environments. I'm learning a lot of things. My thalassophobia brings a certain thrill to my work.
This fits well in my ikigai, a Japanese concept that I really like.
What I want to implement in Seashine to raise awareness on environmental issues, the educational content I want to add, and the fact that Seashine helps so many people fight their anxiety are all part of my mission and vocation.
I earn almost nothing with Seashine. But there's a chance that the upcoming bonus in-app purchases (and donations?) will allow me to earn at least a minimum wage. My ikigai would then be complete.
So how did Seashine get so toxic to me?
Technical troubles?
The May 2023 update was a technical nightmare and the issues I had with Google Play preventing the release was a huge blow to my motivation. But I worked hard and I was able to release the update.
I thought everything would get better after this update. I thought I would finally be able to return to creative work and enjoy a healthy creative routine.
It didn't happen. Things got worse quickly.
Technical issues can be really annoying, but they're not what constantly gets me down. They are not why Seashine always leads me into a destructive loop.
The discrepancy between players' perception and reality
After 8 years of reading comments and feedback, I know players are in majority extremely ignorant on the amount of time, skill and money needed to create a video game.
The reality of game development is very harsh in 2023 (in case someone reads this before AI starts generating entire video games). Most game developers never finish their game. Of those who do, most fail to see a return on investment.
The game industry is not glorious or some kind of get-rich quick industry. It's an incredibly complex industry fueled by burnouts and crunch culture.
I always recommend watching Indie Game: The Movie. It's a fantastic documentary giving an insight into how mentally and physically challenging creating a game is. It was filmed during the golden era of indie games. Things are much harder now as it's extremely hard for indie games to get noticed nowadays.
This 2016 article on Vice is also a good read.
Making/publishing a quality game requires an insane amount of skills. A solo game developer like me has to be the game designer, the programmer, the concept artist, the technical artist, the 3D artist, the UI artist, the sound designer, the musician, the level designer, the writer, the quality assurance tester, marketing and PR, the project manager, the business manager, the player support, the publisher,…
Making/publishing a quality game requires an insane amount of dedication and patience, especially when you don't have money like most indie devs.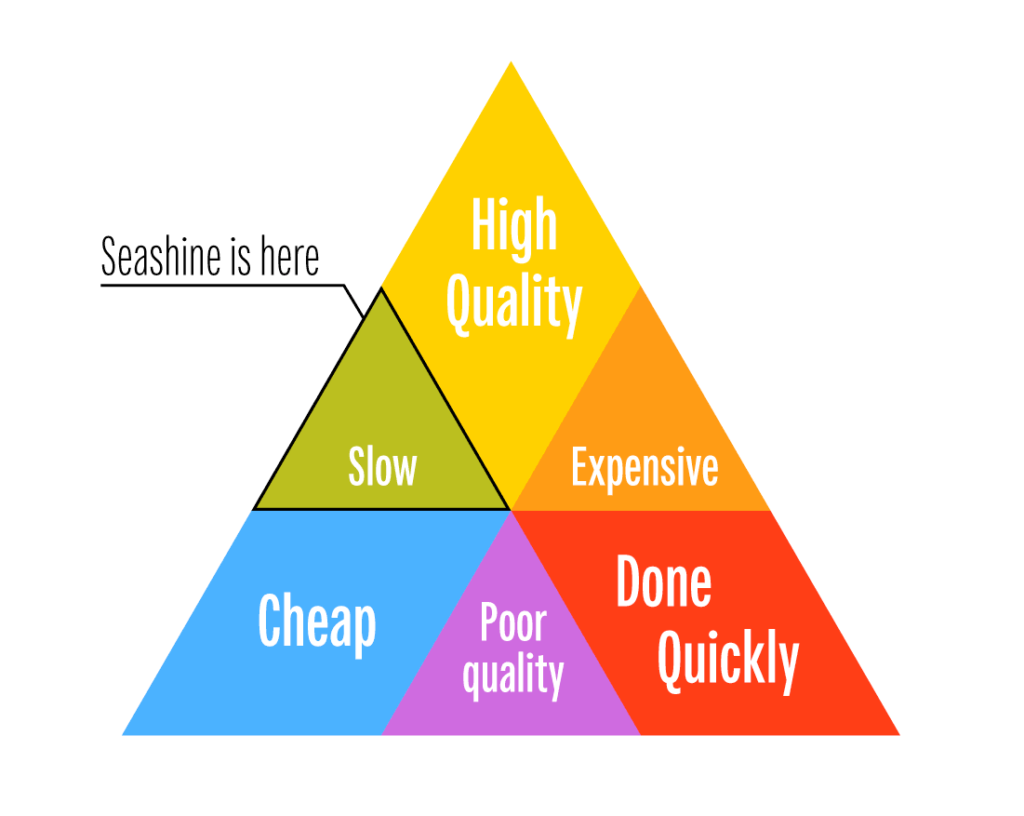 I wish the game industry was more transparent on how hard it is to create a game instead of releasing so many big games full of gamebreaking bugs, selling unfulfillable promises (Kerbal Space Program 2 = 😭) and relying on crunching all the time.
The unfulfilable expectations of the players
Everyday and especially just after the release of an update, the most common message I receive is "when is the next update" or "add this, do that", when it's not extremely ungrateful people leaving a bad rating because I didn't add enough… for free.
I have this awful feeling of being a slave to so many spoiled consumers, modern individuals unable to be grateful for all the amazing things getting delivered to them in an instant, even when it's free.
No matter how hard I work, no matter how hard my life becomes to keep working on this free game, the majority of players will not even try to imagine the efforts and sacrifices behind the game.
"Games are these really little magical boxes that run on smoke. The less visible stuff is holding the game up just as much as all that other stuff."

Nina Freeman
Imagine you are at work and your boss (the player) only perceives a small fraction of your actual work, let's say 1%. How long would you keep working there if your boss kept ignoring 99% of your work while pushing you to catch up?
Imagine constantly receiving messages of people asking you when the next update will be released, and about half complain about the wait. Imagine receiving these messages ALL THE TIME for more than 7 years.
The constant pressure, implicit or explicit, to add more, to do more, to work faster, from too many people who can't even start to imagine the complexity of game development completely killed my enjoyment of working on Seashine.
Building a shell
A very small part of the player base has been supportive and kept telling me to take all the time I need. I'm very thankful for that.
These beautiful people are rare and so precious. They should be the normality in Humanity but sadly they are not. Because of that, I have to create a shell to completely protect myself and Seashine from external pressure.
Seashine can only survive this way. A good metaphor would be homeschooling my child after too much bullying at school, a school not even suitable for my child.
From now on, I will either not communicate about Seashine or only one way, blocking the ability to reply or comment on any of my posts, except maybe on my website where I can easily filter what is sent to me.
I will mask anyone explicitly or implicitly disrupting my well-being while I work on this extremely complex task of expanding Seashine.
From now on, I will also stop posting previews of my work publicly on Twitter and Facebook. Most of the images, videos, and information about what I'm working on will only be available to people supporting my work on Ko-fi via a monthly subscription.
This should keep away the ungrateful players. Hopefully it will also provide a bit of financial support for Seashine's development.
This might hurt the visibility of Seashine but I really don't care. The priority is my well-being and Seashine to become what I envision.
I was not made for this kind of exposure and pressure.
I want to feel joy again when I work on Seashine.
"I have spoken."

Kuiil, in The Mandalorian television series