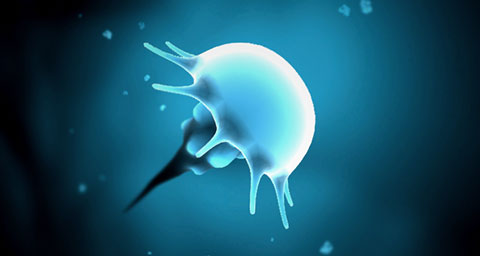 Years of private messages, feedback and reviews made me realize how important Seashine is for so many of you to fight anxiety, panic attacks, or depression. This has been one of the major motivations for me to keep working on Seashine despite the dark times I've been through and the hard things I'm still facing because of my muscular dystrophy.
However, some players ask for more regarding this aspect of the game. One of the oldest requested features for Seashine is the possibility to explore the depths without a fading light forcing you to keep moving, a zen mode.
I had mixed feelings about such a game mode. At first I even thought it would be some kind of gamedesign failure. Why? Well, I was convinced I could tweak the gameplay for the next update to reach a perfect balance between wonder and terror. I was a bit stubborn and I completely ignored the fact that many players would be very happy to enjoy a mode without the terror part, e.g. parents enjoying the game and wanting their very young child to enjoy the wonder part.
Let's face it, there needs to be a separate/bonus mode without the scary and stressfull side of Seashine. This zen mode will be available in the version 2.0.0 of the game (a.k.a. the big update) I've been working on intermittently since 2017.
Seashine's essence is a mix of wonder and terror so this will remain the core gameplay. How is this zen mode gonna work then? Here are the main points you should know:
There will be no fading light but the life bar on top will stay in case you touch something you shouldn't (hello urchins).
As usual, light fishes, crystals and other sources of light will restore your non-fading light.
There will be no predator for your jellyfish.
The score will be disabled for obvious fairness reasons.
No star will spawn for more obvious fairness reasons (or maybe just a very limited number, tests needed).
You will still be able to use your abilities in zen mode and it will still need stars to activate.
You will be able to discover most lifeforms but new ones will be harder to find in this mode (fairness).
The scenery will not be exactly the same, less stressful where it is usually stressful.
You will be able to activate a spectator/passive mode to watch your jellyfish swim slowly and automatically with the main theme music playing in the background. This + the singing whales should help many people go to sleep!
This zen mode will be implemented as an In-App Purchase (IAP) unlocking several zen jellyfish.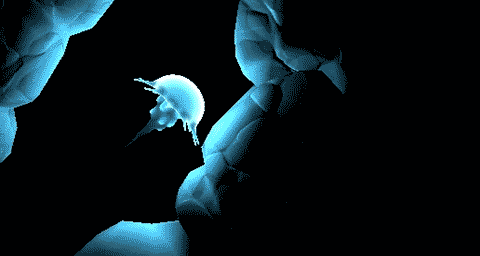 Some of you may ask why I decided to make this game mode an IAP and not a free bonus mode.
As I said on Twitter a while back, I will remove all ads in the big update (update 2.0.0). In fact, ads will be removed in a small update I have to release within the next two months.
Sure, there's the star doubler IAP that comes with an ad remover but I don't want any player, paying or not, to be exposed to ads anymore.
As many of you know, you can also easily play and enjoy Seashine without the need to buy stars. Buying stars is an option for players who can't wait to get more stuff via normal gameplay and/or players who want to support the game. It will probably remain this way. Stars IAPs help but they never allowed me to pay the bills and they probably never will.
Regarding the last possible source of revenue for Seashine, the star doubler/ad remover, it will be removed from the store in update 2.0.0 (the big update). But players who bought it will continue to receive 2x stars after update 2.0.0.
This leaves me with almost no revenue after update 2.0.0. Based on the current data, I would barely be able to earn the equivalent of a basic sandwich each day with Seashine after years of intense multidisciplinary work. That's clearly not acceptable.
Why not turn Seashine into a paid app then? Because I insist on the game remaining free to download, especially after update 2.0.0 as this version will strongly focus on education and environment conservation. I also want people to continue being able to fight their mental health problems with the help of Seashine and without having to pay anything for the base experience.
To sum it up, Seashine 2.0.0 will rely on bonus content IAPs to support the long hard work behind its existence. The zen mode will be one of two new IAP types adding content or new options to the game.
Do not worry, I'm making sure these options and the new content won't affect the core gameplay in a way it would give better chances to those who pay.
You already know that the zen mode won't give any advantage to those who buy it as it will be a separate experience with no leaderboard interaction. I will reveal in a later post the other type of IAP and how it works to not alter the leaderboard despite adding much more content to the game.
Talk to you soon!
Patrick